Electrical Plan Challenges With Older Buildings
AIA San Diego, October 7, 2017
Designing the electrical plans for the Wounded Warriors-Freedom Station was a chance to improve the safety and living conditions for our injured veterans. This was a volunteer project that not only enlightened John on the merits of this non-profit organization, but also allowed him to explore the underside and inner walls of a cluster of old buildings.
John's Community Involvement and Volunteer Work for the Wounded Warrior-Freedom Station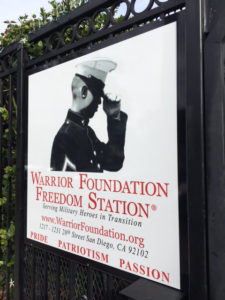 John Whitcraft, P.E., is proud to serve his country's military by designing a new power system replacement for the Wounded Warrior Freedom Station, a 12-bungalow housing complex, (circa 1920) located in the Golden Hills neighborhood of San Diego. "I am grateful to the wounded warriors who are fighting for our freedom," he explains. "They need our help more than ever, and I'm happy to donate my engineering skills."
John submitted his plans to Sandy Lehmukuhler, President of the Wounded Warrior-Freedom Station in early March 2017. "We are so appreciative of what Mr. Whitcraft has done for us. Thank you so very much," says Sandy.
This patriotic charity offers injured soldiers, sailors and Marines a recovery transition center and housing facility where they can safely heal from war-related physical and mental injuries. This housing was selected partly for its location just minutes away from the Naval Medical Center, San Diego. The proximity to the hospital allows easier access for the Warriors to receive the medical treatment that is so important to their physical and emotional recovery.
For more information on this charity, please visit their website to view the photos of the Freedom Station.
Wired up: CA electrical engineer selectively plugs into job site tech
Construction Dive, March 22, 2017
Read John's one-on-one interview with Construction Dive reporter Chris Wood. He mixes paper with tech when offering his perspective on best practices for keeping a construction site on task and on time.
Subcontractors sound off: 5 ways to improve job site tech adoption.
Construction Dive, January 4, 2017
John Whitcraft shares his insight on technology with Construction Dive Magazine.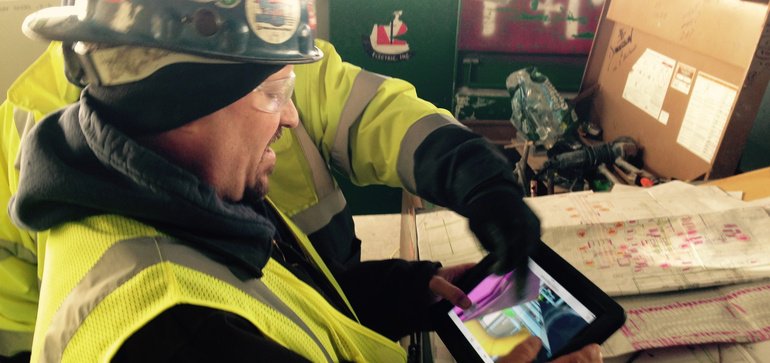 The paperless revolution is in full swing in AEC, but to provide job-site subs with the level of detail they're used to from construction drawings, the screen size and usability of smart phones hasn't proven ideal. John Whitcraft is the president and founder of San Diego-based Whitcraft Engineering Solutions, which provides Title 24 compliance and electrical engineering to projects across California. He questions whether job sites will ever be entirely paper-free. If they are, he said, it will be because of tablet technology.
Online Electrical Engineering Degrees
Center for Online Education, November, 2016
Profiled by BestColleges.com in their "Meet The Expert" series, John Whitcraft shares his insight on electrical engineering with students considering this field.
If you enjoy math and science, and have a passion for design, you may be interested in electrical engineering. One of the newest branches of engineering, electrical engineering is a broad field that covers the application of electricity and electronics. As digital technology became more prevalent throughout the twentieth century, the number of subfields in the discipline grew alongside. Today, electrical engineers study electronics, digital computers, power electronics, biomedical instrumentation, communications, circuitry, microelectronics, and much more.